Film and Entertainment Tax & Accounting Services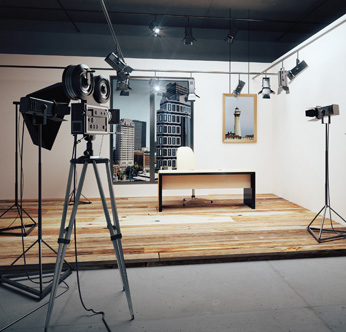 Harless & Associates has a broad range of artist clients in the entertainment and music industries. We understand the specific needs that are unique to the entertainment industry and expertly handle matters including:
Tax planning
Timing of expenses
Retirement planning
Tax planning for negotiation of contracts
Handling of royalties
Tax Accounting Services for Artists
Artists | Writers | Musicians | Singers | Actors | Directors | Performers | Freelancers | Creative Professionals
Harless & Associates is a specialized service tax accounting firm that works with many artists, filmmakers and creative professionals. We provide tax and accounting services so you can focus on what you do best. By helping with year round advice and taking the pain out of tax time, we can help reduce confusion, maximize deductions, and help your bottom line.
We've been working with Creative Professionals since 1987 responding to the tax questions, financial management issues, and cash flow concerns and tax preparation. Our CPA's are able to provide informed, year-round consulting to minimize your future tax burden and help guide your business toward greater profitability.
Industry Specific Accounting & Tax Services
Marine Accounting Services
|
Aviation Accounting Services
|
Construction Accounting Services
|
Restaurant Accounting Services
|
Healthcare Accounting Services
|
Accounting Services for Creatives
|
Accounting Services for Film Industry
|
Accounting Services for Real Estate Professionals
|
Accounting Services for High Net Worth Individuals
|
Law Firm Accounting Services
Harless and Associates is a CPA Firm with Offices in West Palm Beach and Tequesta FL. For full service accounting and tax services at our Tequest location, search accounting services Port St. Lucie, accounting services Martin County, accounting services Palm Beach Gardens, accounting services Jupiter, accounting services Stuart and accounting services Juno.