Cost Effective Alternative For International Tax Consulting
Tax Consulting for Expatriates, Non-Resident Aliens and Foreign Nationals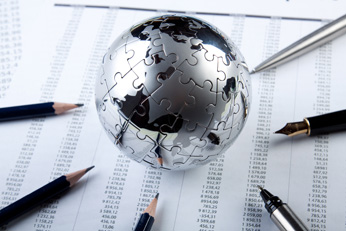 In today's global economy, more and more companies find that they must have locations in various countries around the world in order to compete. Whether a US citizen is sent abroad or someone from a foreign country is working in the United States, Harless & Associates can assist with the US tax filing requirements. With years of experience, our staff quickly and efficiently provides tax solutions to help minimize the US expat or foreign national's ("inpat") US tax liabilities.
Tax Accounting on International Income
Harless & Associates also works with the US-based companies to determine the cost effectiveness of the expat and/or inpat by determining the additional costs to the company.
Certified Acceptance Agent
Form W-7 (Application for Individual Taxpayer Identification Number or ITIN)
A frequent requirement of our international client base is the attainment of an Individual Taxpayer Identification Number or ITIN for the purposes of filing a federal income tax return. Unless a non-US citizen or foreign national is eligible to apply for a Social Security Number (SSN), he or she will need to apply for an ITIN.
Do I need an ITIN?
Our CPAs can help you determine whether or not you need to apply for an ITIN. The IRS website stipulates that you must obtain an ITIN if:
You do not have an SSN and you are not eligible to obtain one
AND

You fall into one of the following categories:

Nonresident alien who is required to file a US tax return.
U.S. resident alien who is (based on days present in the United States) filing a U.S. tax return.
Dependent or spouse of a U.S. citizen/resident alien.
Dependent or spouse of a nonresident alien visa holder.
Other circumstances may apply.
Contact Us to discuss your particular situation with our CPAs, including the preparation of your federal income tax returns, and for further details about setting up a personal interview with a Harless & Associates Certifying Acceptance Agent.
ALERT
You May Need to Renew Your ITIN. All ITINs not used on a federal tax return at least once in the last three years will no longer be valid for use on a tax return as of Jan. 1, 2017. Additionally, all ITINs issued before 2013 will begin expiring this year, starting with those with middle digits of 78 and 79 (Example: (9XX-78-XXXX). All expired ITINs must be renewed before being used on a U.S. tax return. No action is needed by ITIN holders who don't need to file a tax return next year. Also, there are new documentation requirements when applying for or renewing an ITIN for certain dependents.
Find more information call Harless & Associates 855-542-7537.
Contact Us
Harless and Associates is a CPA Firm with Offices in West Palm Beach and Tequesta FL. For full service accounting and tax services at our Tequest location, search accounting services Port St. Lucie, accounting services Martin County, accounting services Palm Beach Gardens, accounting services Jupiter, accounting services Stuart and accounting services Juno.