Tax Consultation on Startup Businesses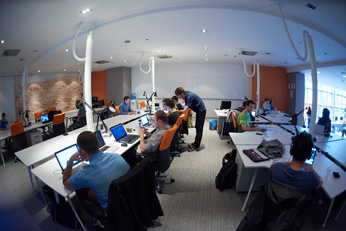 Our professionals help clients with starting new businesses. For example, we may advise on entity selection by suggesting the best way to structure the business (sole proprietorship, partnership, corporation, LLC) for tax purposes. If you have a business plan, we can provide a review to diagnose any problem areas. There are many factors to consider, and we will help you avoid mistakes. It's very important to seek professional advice in new business ventures to avoid the pitfalls and think through wast must be considered from a financial perspective in order to achieve your goals. Proper planning is paramount. Our team can also assist with:
Selection of entity structure to fit your needs, registration and application for Tax ID number.
Thorough review of business plan.
Determination of capital needs and introductions to lenders.
Identifying the proper accounting software for your business.
Budget preparation and interpretation.
Assist in establishing billing and collections protocols for your business.
Formation of procedures to monitor and control costs.
Checklist for preparation of all required state and local licenses and permits.
Payroll considerations and filing.
Evaluate and recommend business insurance for your specific business.
Incorporation Services
Clients may ask our professionals "Should I form an LLC or an S corp? What is the difference between a C corp and an S corp?" We explain the pros and cons to each form of business entity to our clients and help them decide what business tax structure works best for them now and later.
The Harless & Associates and Fuoco Group team can set up your new company and secure its federal employer identification number. We also have a referral network of attorneys to call on in the event your new company needs a more sophisticated operating agreement for multiple owners.
Establishing Books and Records
Our professionals have worked with many startup companies over the past three decades. If you are unsure about which software is best for your startup or you need assistance in determining what software to use, our professionals are here to assist you. Do you need assistance determining what to have in a chart of accounts or even what a chart of accounts is? We can also advise you on the benefits of the many different accounting software programs and explain how to set up your industry specific accounts.
Harless and Associates has offices in West Palm Beach and Jupiter, FL along with the offices of the Fuoco Group in New York and Florida. For full service accounting and tax services at our Jupiter location, search accounting services Port St. Lucie, accounting services Martin County, accounting services Palm Beach Gardens, accounting services Jupiter, accounting services Stuart and accounting services Juno.